DR. HARSHIDA MODY  – MBBS, M.D
Dr. Harshida Mody, is the Medical Director of Welcare Hospital. She completed her graduation in 1986 from Baroda Medical College. She post graduated from the same college in 1991. She has worked in the National Health Service of United Kingdom for four years before returning to India in 1994.
She is in charge of the overall supervision of medical and para-medical staff looking after patients at Welcare Hospital. The mediclaim and billing department is supervised by her. She is actively involved in international patient co-ordination. She also looks after clinical research activity at Welcare Hospital.
Finance And Account Department
HEMAL PARIKH
SR. MANAGER
Email : finance@welcarehospital.co.in
NILESH PANDYA
SR. EXECUTIVE
Email : accounts@welcarehospital.co.in
MAYUR PANDYA
SR. EXECUTIVE
Email : accounts@welcarehospital.co.in
RITIXA BASERA
SR. EXECUTIVE
Email : accounts@welcarehospital.co.in
MR.DILIP ANANTHARAMAN
MANAGER
Email : administrator@welcarehospital.co.in
NEERAJ SHARMA
ASST. MANAGER
Email : administrator@welcarehospital.co.in
SAJID SHAIKH
SR. EXECUTIVE
HOUSE KEEPING DEPARTMENT
A. B. SINGH
SR. SUPERVISOR
SECURITY DEPARTMENT
MR. MOHAMMAD NAVEED KHIRWALA
SR. TECHNICIAN
SMITA DAVE
SR.EXECUTIVE
MRD DEPARTMENT
Billing & Credit Cell/TPA/Cashless Department
MAHESH SHAH
MANAGER
Email : tpa@welcarehospital.co.in
URMILABEN VASAVA
SR. EXECUTIVE TPA
Email : tpa@welcarehospital.co.in
LUV MEHTA
SR. EXECUTIVE-TPA & BILLING
Email : tpa@welcarehospital.co.in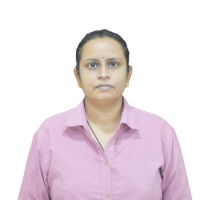 MS. HEMANGI JOSHI
SR. EXECUTIVE
Email : tpa@welcarehospital.co.in
NEETA MEHTA
DAILY BILLING
Email : tpa@welcarehospital.co.in
Business Development Department
MR. DEVDATT GAEKWAD
MANAGER
Email : corporatecell@welcarehospital.co.in
LIZZY PHILIP
ASST . MANAGER
MEGHA SHARMA
OPERATION THEATER INCHARGE
MS. BLESSY SHIJO
WARD NURSING INCHARGE
Human Resource Department
RAJEEVKUMAR NAIR
MANAGER
Email : hr@welcarehospital.co.in
VALENCE PARMAR
SR. EXECUTIVE
Email : hr@welcarehospital.co.in
TRUPTI MAKWANA
SR. EXECUTIVE
Email : hr@welcarehospital.co.in
Material Management Department
NARENDRA PUROHIT
SR. EXECUTIVE PHARMACY MEDICAL STORE
Email : medicalpurchase@welcarehospital.co.in
PHILIP V
SR. EXECUTIVE STORE
Email : purchase@welcarehospital.co.in
MS. JANKI BRAHMBHATT
SR. EXECUTIVE PHARMACY MEDICAL STORE
Email : purchase@welcarehospital.co.in
Information Technology Department
NARESH MACHHI
SR. EXECUTIVE
Email : admin@welcarehospital.co.in
MR. BHAVIN PATEL
SR. EXECUTIVE
Email : admin@welcarehospital.co.in
Strategic Communication Department
MR. ALPESH VYAS
ASST. MANAGER
Patient Relations Department
VALENCE PARMAR
INTERNATIONAL PATIENT CARE
Email : communication@welcarehospital.co.in
RIYAZ PATHAN
SR. X-RAY TECHNICIAN
MR. DARSHAN VASAVA
SR. EXECUTIVE